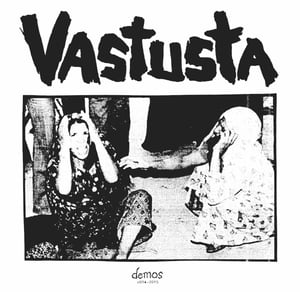 £

8.00 - On Sale
Restocked simply because this is so damn good!
10 song 12" from VASTUSTA.
Top notch Finnish Hardcore and one of the best records in that style to come out in recent years.
This has enough variation in the style to please modern hardcore fans and lovers of the classic ripping 80's Finnish style.
In my opinion, this is a must have if you like Scandinavian hardcore.
IF NO SHIPPING IS AVAILABLE TO YOUR COUNTRY ON CHECKOUT, PLEASE CONTACT AND IT WILL BE ARRANGED