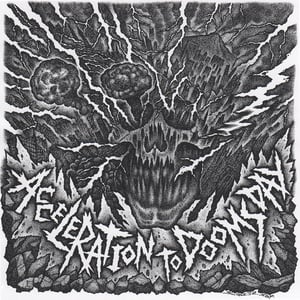 £

4.00 - On Sale
New release from IMMINENT DESTRUCTION RECORDS!
Many months in the making, and after frustrating delays from the pressing plant, finally ready for release is the killer 4-way split EP 'ACCELERATION TO DOOMSDAY'
Featuring LASTLY / DISTURD / AGAINST THE GRAIN / DESPERDICIO
Awesome artwork by SUGI!
All new tracks recorded exclusively for this release.
A Japanese Hardcore explosion!
Check here for a sample:
https://www.youtube.com/watch?v=dVTXioSVo5s