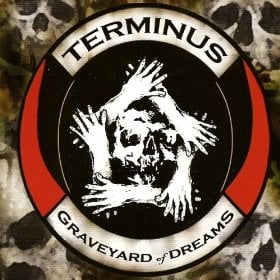 £

4.50 - On Sale
19 track CD compiling all single tracks from this excellent 90' UK Anarcho Punk band.
Often forgotten and overlooked, even when they were in existence, this is one seriously underrated band.
Perhaps because they didn't have the same visual impact of bands like CONFLICT or OI POLLOI back then or perhaps because musically, they were very diverse and unique sounding compared to a lot of Anarcho bands of the time.
I was always a huge fan and whilst I own all of these singles, this compilation still excites me and in my view, this release is well warranted and a great collection of some of their best songs.
For the uninitiated, they used to be compared to a cross between MOTORHEAD and HAWKWIND but personally I always thought that they sounded like a faster version of THE MOB or a less crusty COITUS.
Brilliant song writing and addictive hooks, mixing power and politics in equal measure.
Some of these songs are absolute classics 'Violent Resistance', 'Into The Flames', 'We're Dreaming' and 'A New Tomorrow' will be in your head for weeks after playing this. In fact, I don't think I can find a dud track on this collection.
Highly recommended.