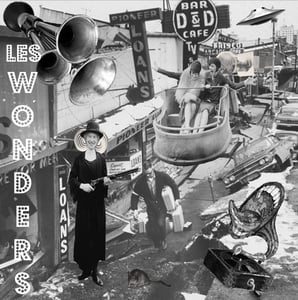 £

4.00 - On Sale
Debut release from Montreal Punks LES WONDERS.
5 tracks of twisted nihilism, laced with morbid humour and biting lyrics.
Showcasing their undoubted musical talent with catchy songs that take unexpected turns into a deranged state of controlled chaos.
Subliminally channelling their morose vision of today's world.
Proceeds from this release go towards a children's cancer fund.
300 copies pressed.
You can listen here:
https://imminentdestruction.bandcamp.com/album/les-wonders-les-wonders-ep
If your country doesn't check out, let me know and i'll sort things out for you.