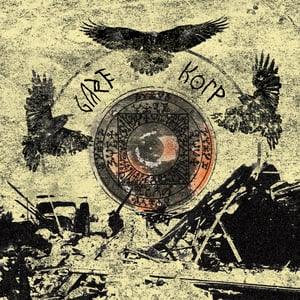 £

7.00 - On Sale
NEW RELEASE FROM IMMINENT DESTRUCTION RECORDS!
SPLIT 12" LP FROM GAZE (IRELAND) & KORP (SWEDEN)
11 BLASTS OF POWERFUL DISTORTED HARDCORE PUNK.
MESMERISING REVERBED VOCALS, DEVASTATING BASS LINES AND A RELENTLESS DRUM ATTACK.
CO-RELEASE WITH DOGS AND VULTURES / BYLLEPEST
COMES WITH DOUBLE SIDED FULL COLOUR INSERT WITH LYRICS.
AS ALWAYS, I SHIP TO ANY COUNTRY SO IF YOU EXPERIENCE PROBLEMS ON CHECKOUT, CONTACT ME AND I'LL SORT IT OUT.