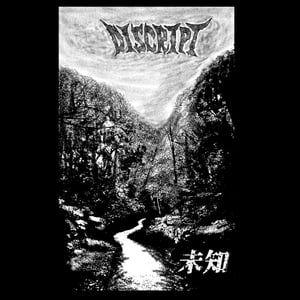 £

4.00 - On Sale
Excellent Hardcore Crust punk from Japan.
This is their first release since 1995 (!), a five track pro-made cassette with outer sleeve, limited to 200 copies.
Features members of BEYOND DESCRIPTION, ASPIRIN, DISPROVE, DUDMAN.
No surprise that this sounds like a blend of BEYOND DESCRIPTION and DISPROVE, which is great as both those bands put out killer records that I still play now after 20 years.
Bass heavy, D-Beat driven and crust as fuck.
DISCRIPT: Welcome back!!