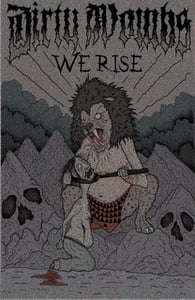 £

3.00 - On Sale
Self released 6-track EP on cassette format.
Limited to 300 copies.
Last chance to get this pressing.
Contains DEATHSIDE cover.
Recommended for fans of 'Burning Spirits' style hardcore.
DIRTY WOMBS are to feature on the upcoming international hardcore compilation LP on IMMINENT DESTRUCTION RECORDS.
Do yourself a favour and pick this up now!