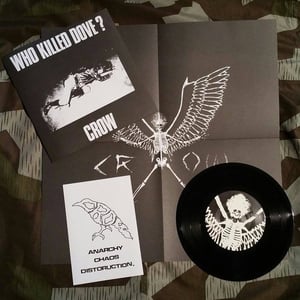 £

5.00 - On Sale
30 years after the debut release by one of the greatest Japanese Hardcore bands, this 'fan club' edition is released.
I'm a massive fan of CROW and have bought all their releases but always drew the line at this one due to its ridiculous price tag
(£100 and over) so this exact repro does me nicely and had to be stocked.
Grab one while they last.